Refer-a-Friend Program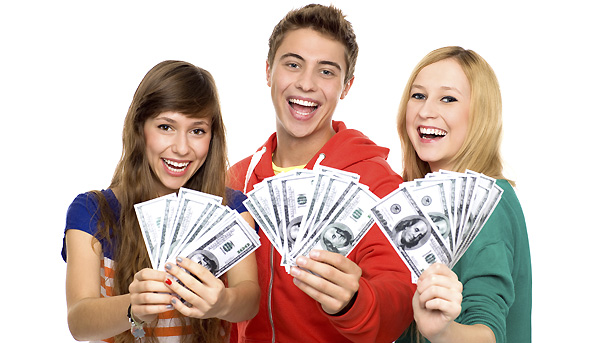 Did you enjoy our great online driver education course? Would you like to earn some quick cash and achieve hero status with your friends by helping them to pass driver ed? Check out our awesome refer-a-friend program:
How It Works
It's fast and simple to start earning money through TeenDrivingOnline.com! Just register for our referral program, make a note of your unique coupon code, and share our Web address and your code with anyone who might be interested in our driver education course. Anyone who registers for our course will get $10 off our already low tuition price by using your coupon code. And as a special thank-you for your referral, we'll pay you $5!
How to Work It
Earning money through our referral program is as EASY as 1-2-3! Simply…
1. Register
Just complete the online registration form, make a note of the unique coupon code we'll assign to you, and you'll be ready to go. You'll be earning money before you know it!
2. Refer
Share our Web address and your coupon code:
on your social media accounts
on your personal website
in a blog post
in an email or text message
printed flyers
with your friends—or anyone you talk to
Be sure to remind your friends that they'll SAVE $10 by using your coupon code when they register!
There's no limit to the number of people you can refer, so there's no limit on how much you can earn. And we handle all of the course administration chores and customer service. You just sit back and earn cash for each of your referrals who completes our online driver ed course!
3. Get Paid!
You can track your referral activity with our helpful online tools. And when you want to get paid, just hit the "Cash Out" button and we'll send a check to the mailing address you specified when you registered for the referral program.
(The volume of referral checks that we have to process can take a heavy toll on both our staff and the environment. We ask, therefore, that you limit your cash-out requests to once every three months or whenever you have accrued at least $20 in thank-you cash. That way, we'll use less paper and reduce our consumption of precious natural resources. Thanks for your patience and consideration regarding this policy, and we hope that you continue referring more students so you can cash out even sooner!)
Register
If you're looking to make some extra cash on the side, you've come to the right place. Sign up and obtain your referral code right away. We have links, emails, banners, and flyers for you to share. Each paid & completed referral will get you 5 bucks and the person you referred will get 10 bucks off the course! Sounds like a win-win to me!
Sign up now and start making money today.
Sign Up for the Referral Program
---
Login
If you've already signed up for the referral program, log in here and you'll be zipped over to the Referral Program Portal. There you can see how much cash you've made and have access to promotional materials.